GreenWay by Waterless Concepts Pty Ltd (USA) has been producing and supplying waterless vehicle cleaning products under different brandings worldwide for over 17 years and is proud to have recently developed/produced our first "Green" product for waterless car cleaning.
The GreenWay is the only product of this type that can be called a "Green" product and enables the most effective waterless car cleaning service while being completely eco friendly.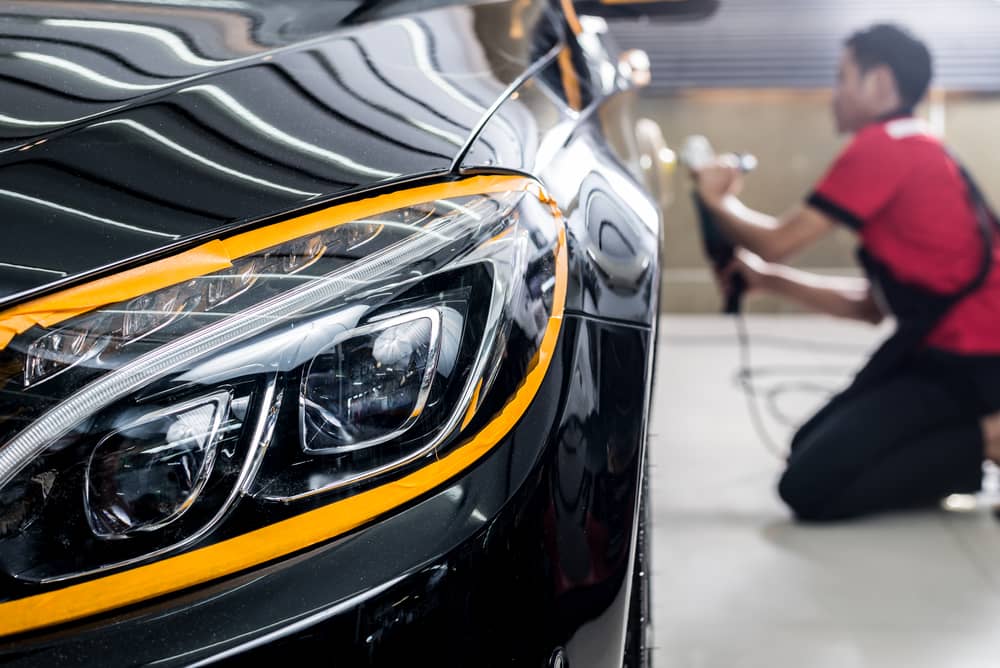 What is the GreenWay?
The GreenWay waterless car wash and wax is a revolutionary state of the art concept in waterless wash, wax, polish and sealant. The GreenWay contains 17 major active ingredients plus the finest carnauba wax, kaolin clay and polishing agents available! The GreenWay contains no kerosene, and is the only waterless car wash cleaning product that can make these claims!
Can I use The GreenWay on plexiglass?
Yes. The GreenWay contains no kerosene or abrasive agents. The GreenWay will not scratch or haze the plexiglass.
Why do we use carnauba wax and kaolin clay in The GreenWay?
Being a natural plant by-product, that will not react with any paint. Carnauba provides a very hard film over your car's surface to protect against airborne contaminants such as acid rain residue, catalytic converter emissions, bug tar, road grime, salt and bird droppings etc. Carnauba also dramatically reduces paint oxidation by diffusing (refracting) UV and infrared radiation from the sun, which can oxidize and dull your paint fi nish. Note: pure carnauba is harder than concrete. Kaolin clay is a surface preparation that smoothes the paint before it's buffed or waxed. The GreenWay washes, waxes, polishes and seals any non-porous surface you apply it on, without the need of our most precious natural resource water!
What can I use The GreenWay on?
Cars, cycles, boats, glass, chrome, fiberglass etc, etc. Reduces friction on skis, sleds, and snowmobiles and protects from the elements. When used on windshields water will bead and bounce off, just about eliminating the need for wipers, truly amazing! Also great for a quick shoeshine! Also to clean
eyewear, safety shields, optics, tv's and monitor screens, The GreenWay waterless carwash and wax repels dust and fingerprints. Minimizes small scratches and swirl marks and makes them optically clearer.
Will The GreenWay harm my vehicle?
No! The GreenWay contains no abrasive or silicone agents!!
What does The GreenWay do?
Aside from leaving your vehicle looking new, The GreenWay waterless carwash prevents premature ageing of your vehicle by sealing your vehicle with a UV protective coating, when applied on vehicle glass no-wet also prevents premature fading of interior as well, due to the harmful effects of the sun! The GreenWay also removes oxidation (dull white film) from your vehicle
How does The GreenWay work?
When The GreenWay waterless car wash and wax is micro/misted over a soiled area, our exclusive formula has the unique ability to encapsulate and emulsify the dirt particles, lifting them off the surface, (thus no scratching) preparing them for removal by the simple swipe of a clean 100% terry towel. No need for soap, buckets, hoses, no more mess!
Will the carnauba wax build up?
The GreenWay is formulated to leave only a certain thickness of wax, no matter how many "coats" you apply.